DUDES' DAY OUT | AUGUST | COLORADO
Saturday, August 28, 2021 ~ Open to 12 men
Hey Fellas, it's time to create space for yourself. We spend so much time taking care of others that we often forget to tap into our wild and brave masculine selves. 
Welcome to "Dudes Day Out" — a day of zip-lining and sky trekking adventures. This will be an epic opportunity to face some fears and claim your courage. As we become more connected within ourselves, we take ownership and become more effective in our lives and our relationships. When we do this together, we build a community, a brotherhood, of men who can lean into each other for support. 
Be prepared to enjoy an amazing day of perseverance and genuine connection. Meet other powerful men who share the same intentions. 
See "Logistics" tab for pricing and location. Scroll through the photos on the right to get inspired. Reserve your spot below by selecting the August 28 date!
"Aaron is an incredible human being with a huge heart. His compassion and empathy shine through, making you feel heard in a deep and powerful way. Truly one of those rare people who can inspire you to the action!"
What's Included
Sky trekking ropes course
Deli lunch

Zip-lining (5-7 different lines)
What's Not Included 
Transportation or gas expenses to/from the site

Tips for onsite staff

Additional expenses incurred before, during or after the day out
Bring your own snacks and lots of water. After we're done, we'll finish off the day with a happy hour somewhere if desired.  
Exchange
US $145.00 pp
Flow
8:30am – Meet onsite; introductions

9:30 – 12:00 – Sky Trekking
1:00 – 2:00 – Lunch
2:00 – 4:15pm – Zip-lining
5:00pm – Happy hour
Location
Colorado Adventure Center
2697 Stanley Rd.
Idaho Springs, CO 80452
Phone: (877) 947-7238
Getting there
It takes approximately 45 minutes to get there from Denver. If you want to carpool, please contact info@aaronjfulton.com. 
Terms and Conditions
Upon booking, a non-refundable deposit of $100 will be collected. All cancellations must be in writing.  For cancellations received at least fifteen (15) event, you will be fully refunded minus the $100 deposit. No refunds will be provided for cancellations less than fifteen (15) days prior to the event. Please read the Terms and Conditions thoroughly prior to registration. Upon booking, you are agreeing to the terms and conditions set forth.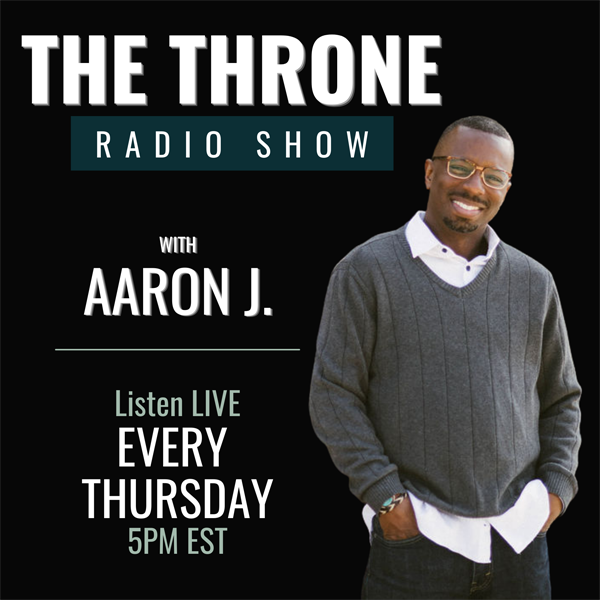 THE THRONE
Radio Show with Aaron J
Listen LIVE Every Thursday
5PM EST
The Throne helps men rediscover their true mature masculinity by diving deep into the world of men. This show will increase your awareness around the daily challenges we encounter as men. You'll re-crown yourself as King while unleashing your warrior to reclaim what is rightfully yours. You'll tap into your sexual desires and reignite the flame in your relationship. You'll discover new things about yourself and awaken your true divine masculinity. The time is now.
Welcome to the THRONE!